The Police - Certifiable (Live In Buenos Aires) (2008) Blu-Ray 1080i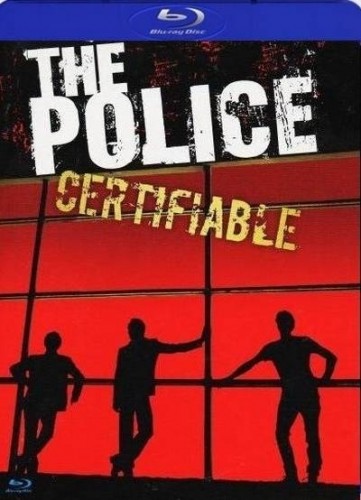 Screenshots: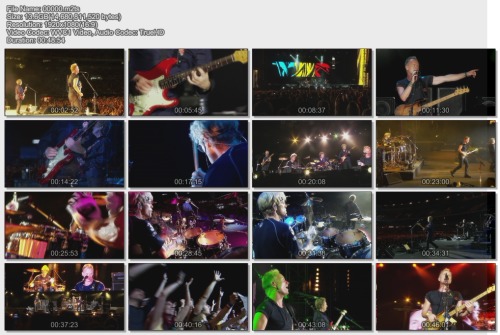 Setlist:
01. Message in a Bottle
02. Synchronicity II
03. Walking on the Moon
04. Voices Inside My Head
05.When the World Is Running Down
06.Don't Stand So Close to Me
07. Driven to Tears
08. Hole in My Life
09. Truth Hits Everybody
10. Every Little Thing She Does Is Magic
11. Wrapped Around Your Finger
12. De Do Do Do De Da Da Da
13. Invisible Sun
14. Walking in Your Footsteps
15. Can't Stand Losing You
16. Roxanne
17. King of Pain
18. So Lonely
19. Every Breath You Take
20. Next to You
Supplements
Documentary: "Better Than Therapy" (HD, 51 minutes)
Still Galleries (HD)
Multi-Angle (HD)
About:
Certifiable: Live in Buenos Aires is a live album and concert video by The Police. It was recorded in December 2007 during the band's reunion tour and was released in November 2008. The album was released in the US exclusively through Best Buy. The album has a number of releases including a four disc version containing two CDs and two DVDs. The two CDs contain the live album from River Plate Stadium in Buenos Aires, Argentina. The first DVD contains the 109-minute wide-screen concert presented in Dolby Surround and Stereo. The concert film was directed and produced by Jim Gable and Ann Kim, of Graying & Balding, Inc. The second DVD contains the 50-minute bonus feature, "Better Than Therapy," directed by Stewart Copeland's son Jordan Copeland, detailing The Police's reunion with behind-the-scenes interviews from the band and road crew, plus two photo galleries of The Police on tour: one shot by guitarist and photographer Andy Summers, and one by photographer Danny Clinch. The DVDs were also released on Blu-ray format. A triple vinyl format was also released that contained a digital download of the concert.
Info:
Genre:
Rock
Quality:
Blu-Rau | 1080p
Format:
M2TS | 23.3Mbps
Length:
01:48:54 | 44.8Gb
Video:
VC-1 | 1920x1080 | 16:9 | 29.970fps
Audio 1:
Dolby TrueHD | 7654kbps | 96kHz | 6 channels: Front: L C R, Surround: L R, LFE
Audio 2:
Dolby TrueHD | 3056kbps | 96kHz | 2 channels: L R
Language:
English


Code:

https://www.keeplinks.eu/p84/589706511c339
pass: galexandersHD